Ready to try Storyvine?
Sign up to get Storyvine's free video guides and experience it for yourself.
Success!
Thank you for your interest in Storyvine, we will be in touch shortly! In the meantime, be sure to check your email to download our Apple iOS app and try our free VideoGuides.
Job Description – Sales Assistant
Storyvine is a Denver-based start-up that transforms informal mobile video into sophisticated, branded video usable by the world's largest brands. We allow organizations to produce videos of people, globally and in near real-time. Our platform cost-effectively produces dozens, hundreds or even thousands of videos.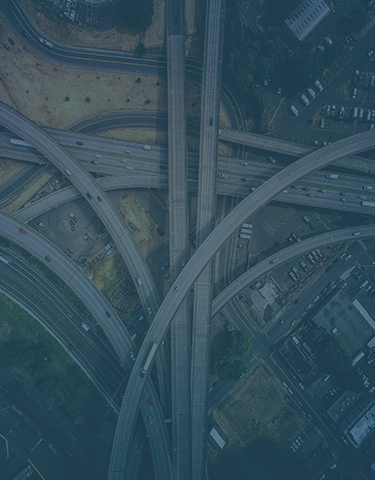 But there are so many video apps out there!
Yes, you're correct! But they assume that their customers are videographers or editors.

Our customers are normal users, so we build things so that everything just happens magically. Our clients who, range from multinational pharmaceuticals to small political advocacy organizations and nonprofits, use our system to film Staff Profiles, Patient Stories, Executive Communications, Training, Constituent Stories, etc.

At the risk of sounding like so many other hyperbolic start-ups, we believe we're the best positioned to disrupt the video market, because we have dramatically bent the cost curve, which allows companies to create content that normally would not have been created due to the historic price point of $5000 a minute!
Interested? Read on.
We're looking for an entry-level sales person to start immediately. You do not need any experience, but you need to be assertive and reach out to people to get them on the phone. We hope your neuroticism rivals ours, meaning, if something isn't moving fast enough, you have an internal drive to get the next call/meeting scheduled and to follow up.

You also need to follow our very detailed and dogmatic sales process. If you do, you will close business. This position will start with grunt work and then progress into a full-fledged sales role with a quota.

The first three months will include: learning our sales process, data entry, shadowing our COO (Acting VP of Sales) on discovery calls (and other calls), making a few calls daily for the purposes of scheduling meetings for our COO and shadowing our Account Director as she onboards one or more Pharma clients so you'll learn what our product is (so you can sell it.) Additionally, you will start a map of all pharma and healthcare agencies: who we have spoken to and whom we need to speak to. This map will be maintained throughout your tenure and will be critical in setting up a referral/warm lead system. You will immediately attend conferences or business trips with the CEO and COO for the purposes of lead generation.

The next three months will be spent conducting first Discovery calls with the COO on hand to coach. Your requirements for the number of phone calls you make will increase. The majority of those calls will be warm or hot leads. Cold calls are rare.

After that, the next stages are to progressively handle more and more of the sales process in three month chunks, e.g. presentations and closing calls. Our hope is that in 18 months from your start date, you are able to handle the entire sales process for the pharmaceutical industry and have your own quota.

Requirements:
• College Degree
• Overall, we like to have fun, but do take our work very seriously. You meet all deadlines. (If you can't, please discuss the deadline and its potential obstacles with the person assigning you the task as soon as you think you'll miss a deadline.) While we are flexible with hours, but if you say you'll be somewhere at a certain time, we expect you to be even if the world blows up.
• Strong internal core motivation to make phone calls, send emails, talk to people, schedule meeting, bring in business.
• You understand how Smartphones and Tablets work and you can take video with your native camera app (or you are willing and have a proficiency to learn). You also know your way around a computer. We use Google Apps, MS Word, Excel, Salesforce, Trello, Slack and others.
• Strong communication skills and Professional demeanor on the phone, via email, in person.

The Workplace:
• We're located at The CATALYST Building off Brighton Blvd. in RiNo. It's a Shared Office space that is fun to work out of and the area has a plethora of restaurants nearby.
• We work 9am to 5pm, but since our clients are global, often need to be free on occasion to handle a client issue. You may find that you have better results with starting your calls at 7am or 8am and leaving work earlier. Conversely if you need to leave at 3pm for a Doctors appointment and your work is done. Great. Glad that you've got a work life balance.
• Do the requirements of our healthcare clients, we are required to conduct a national criminal background check on you as you will have access to our client's data. We're not big fans of this personal intrusion, but we are contractually obligated.

While the compensation for this position is ultimately dependent upon the candidate's experience and other qualifications, starting salary is $30,000 - $35,000 + bonuses. (Once we complete the training and you start selling, then your compensation package will be renegotiated.) Additionally, you will be provided a computer, and a reimbursement for your cell phone and transportation to the office or parking. We have wonderful health insurance and, after six months on the job, unlimited vacation time.